A Master Engraver With Many Skills and Interests
Joe Martin Foundation Craftsman of the Year Award Winner for 2004
Building a Broad Base of Skills for Later Achievement
Roger Ronnie grew up in rural North Dakota. He started drawing at an early age, but because it wasn't taught in his school, Roger had to wait until college for any formal training. In the meantime, he learned the most that he could on his own.
While in grade school, Roger got his first introduction to engines—a 1946 Cushman scooter. For a long time, he used this scooter as his chosen canvas, painting different designs on the body. Other than drawings, Roger's art abilities didn't develop much further. Attending college was his first real start in art, and also his first real opportunity to learn about different engines.
While enrolled, Roger took every art course he could, resulting in both a major and minor in the study. In addition, he also took industrial arts courses which helped lay the foundation for his interest in engines. At that point, Roger had a basic understanding of drawing, painting, sculpting, casting, and engines.
From college, Roger went into the service. There he was introduced to guns and gun engraving. He couldn't believe how beautiful these guns were. (They were privately owned guns, not service issue.) They were miniature works of art done in steel. He remembers being very impressed with the workmanship. The engraved animals were so small, yet so lifelike, and the scrolls were perfect.
Roger wanted to buy one of these guns, but when he saw the price tag it came as quite a shock. He had no concept of the work that went into these guns. Even so, Roger figured he should be able to pick up this new art form quickly given his degree and training. Not surprisingly, the road was longer and harder than he had expected.
Not only did Roger need to learn about all the tools and how to use them, but he also had to try his hand at drawing on a much smaller scale. This proved to be difficult because Roger was so used to working on much larger projects. For example, being just a few thousandths of an inch off on the thickness of an animal or bird's leg could make it either too skinny or too fat.
The engraving work on a smaller scale has to be as perfect as possible. There is very little room for error. Even when creating birds in flight, the correct number of primary and secondary feathers must be included. 
Eventually, Roger came to learn much more about engraving under the tutelage of a few different master engravers. Their expertise was invaluable and Roger picked up many techniques. However, when it comes to making fine scrolls, Roger noted that it's all about practice, practice practice! Roger added that partially because of better optics and lightning, engravers today are able to do better work than at any time in the past. Although, the tools of the trade themselves have changed little over the past few centuries.
Following his stint in the service, Roger went on to attend a gunsmithing school. If he was going to engrave guns, he knew he would need to be able to take them apart and reassemble them again.
Developing an Affinity for Pocket Watches 
Some time after completing gunsmithing school, while walking to a gun show, a friend wanted to show Roger a pocket watch. He really wasn't interested, but his friend said, "You don't understand. You just have to see this." It was an old pocket watch from about 1800. 
His friend opened up the watch and showed Roger the back of the movement. Roger couldn't believe his eyes. What a beautiful sight! A fantastic pierced balance cock immediately caught his attention. It was all beautifully engraved and pierced. (Piercing is cutting away the background of the scroll.) The balance cock is the piece on which one end of the balance wheel pivots.
This pocket watch was a wonderful example of fine artistry and craftsmanship all in one neat little package. After collecting a few of these little works of art, Roger started learning about the tools used to make these watches. He found the 18th and 19th century tools to be as beautiful as the watches themselves.
Unfortunately, Roger couldn't find any actual tools from that era, so he decided to build his own—more projects! All the tools he made were based on photos of the originals, except for the fusee engine. On that, Roger had a lot of help from a friend.
Ship Models Spark a New Interest in Miniature Craftsmanship
Roger recalled that one of the TV stations in his area used to have a program featuring local artists, craftsmen, or others of interest. One day, they featured a model ship builder and showcased some of his ships. As a boy, Roger had built lots of models, but these were different.
The ships weren't plastic, instead they were made from different kinds of wood. More impressively, they were loaded with the tiniest details. It was like seeing a real ship, only in miniature.
Just a few months later, Roger made arrangements to visit the shipbuilder. After that meeting, he had found himself yet another hobby. Roger decided that the ship he would build was a 1794 royal yacht, Caroline. 
This yacht features approximately 220 beautifully carved animals, birds, fish, people, etc. Roger decided to carve all the figures as close to the originals as he could. He chose a scale of 1:48, and all the figures would be carved out of solid brass stock—with no castings used.
While working on the ship, Roger had to do a lot of research on the cannons. In the process he got hooked on the cannons themselves. This led to another project. He is now making a set of naval cannons from the late 1700's. The set will consist of 3, 4, 6, 12, 24, and 42 pounders, all in the same scale.
Taking His Skills Further With Model Engines
At some point in the late 90's, Roger got involved with fellow craftsman Clif Roemmich's model engine group. Here we go again—another hobby. Inspiration came quickly, and Roger decided to start building an engine of his own. Being on the practical side, he wanted to build something he could use.
Since he was still restoring Cushman scooters, Roger decided to make something he could use on a scooter. It took some time, but he finally narrowed it down to building either an Allison V-12 or a Rolls Royce Merlin V-12.
After collecting a trove of information on both, the Rolls Royce won out in the end. To function in a scooter, it would have to be built at 1/3 scale. This is a work in progress at the time of this writing. All the pieces are being made from wax, and will be cast in metal using the lost-wax process. 
Since the original engine was built for an airplane, a lot of modifications have to be made. The supercharger is going up front where the gearing for the propeller was. Where the supercharger originally sat, there will be a flywheel and housing. In order to learn more about engines before attempting this daunting project, Roger is building a "practice" V-12. This is based on a modified existing design to test a number of building methods. 
Typically, Roger has always had several projects going at the same time. When he runs into a problem with any given task, Roger simply moves to another project until he solves the issue. Being an engraver has really helped him develop an eye for detail. Not only has this helped improve his own craftsmanship, but it also gives Roger a greater appreciation for the work of others. 
Roger Ronnie Selected as 2004 Craftsman of the Year
After seeing the quality of his work and the wide variety of skills in which he excels, Joe Martin selected Roger Ronnie as the 2004 winner of the Joe Martin Foundation Craftsman of the Year Award. Roger attended the North American Model Engineering Society Expo in Southgate, MI to accept his award from the foundation. He displayed some of his engraving work, along with some of the clock making tools he's produced.
Please note that some of Roger's best engraving work is not shown here. Customers who have paid for his craftsmanship and artistic ability often request that photos of the work they commission not be displayed anywhere. That way they cannot be copied, keeping the work of art unique.
Although Roger is featured here for his engraving and other modeling abilities, he also recently built a miniature pistol. Shortly after being named Craftsman of the Year, Roger also began working on reproducing a rare 1/2 scale Lefever "Thousand Dollar Grade" 10-gauge shotgun. He has since finished the miniature shotgun, complete with engravings. 
To learn more about Roger's pistol and the Lefever shotgun, visit his miniature gun section which is linked below. That section covers the building of his 1/2 scale Bergmann pistol—and the restoration of the rare full-size original—along with the miniature Lefever shotgun project.
Due to the wide range of Roger Ronnie's work, we have split his projects across a handful of pages to better feature each area of craftsmanship. Roger also made a PowerPoint presentation displaying some of his work. However, to view even more examples of his varied work, visit the following links:
This section is sponsored by: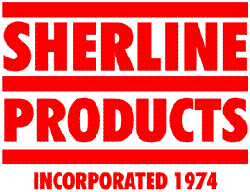 Makers of precision miniature machine tools and accessories. Sherline tools are made in the USA.
Sherline is proud to confirm that Roger Ronnie uses Sherline tools in the production of some of his small projects.