FEATURED EXHIBITS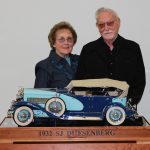 Without doubt, the finest automotive model ever made taking 20,000 hours (10 years, 40 hours a week) to create the more than 6000 scratch built parts.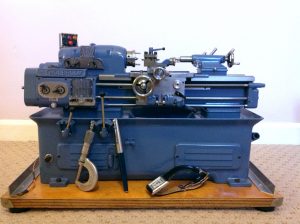 This working 1/6 scale model of a Holbrook Model C lathe, took a lifetime to complete. Completed in 2003, it has won numerous awards and featured in Model Engineer's Workshop magazine.
Visit the Museum
Thursday through Saturday, 9 AM to 4 PM
3190 Lionshead Avenue, Carlsbad, California
Phone: 760-727-9492
Admission is Free (Donations gratefully accepted)
CLICK HERE for a map and directions.

A group of students from the choir program at Oak Middle School in Los Alamitos, CA recently came down for a tour of the Miniature Engineering Craftsmanship Museum.