FEATURED EXHIBITS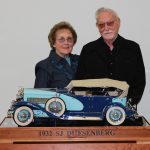 Without doubt, the finest automotive model ever made taking 20,000 hours (10 years, 40 hours a week) to create the more than 6000 scratch built parts.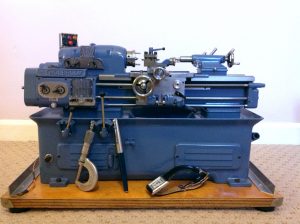 This working 1/6 scale model of a Holbrook Model C lathe, took a lifetime to complete. Completed in 2003, it has won numerous awards and featured in Model Engineer's Workshop magazine.
Visit the Museum
Thursday through Saturday, 9 AM to 4 PM
3190 Lionshead Avenue, Carlsbad, California
Phone: 760-727-9492
Admission is Free (Donations gratefully accepted)
CLICK HERE for a map and directions.

Six new engines from the Paul Knapp Collection are now on display in the Miniature Engineering Craftsmanship Museum. Three of the engines were built by Butch Wilson, and three were built by Ramon Hoagland.