The Howell V-4 Engine Project Build Team
Note that the list below does not include photos of every component built by each respective craftsman. Full documentation of the Howell V-4 engine build can be found at the link at the bottom of this page.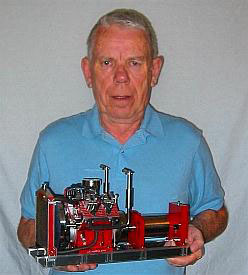 Jerry designed the original engine, drew CAD plans for it, and built the first running prototype. Jerry is shown holding the prototype V-4, which lends a sense of scale to the engine.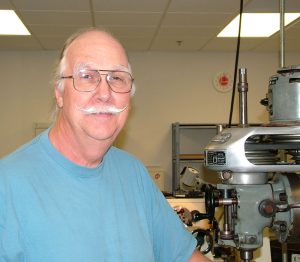 Tom was the museum shop foreman, and resident craftsman. He machined the block, and made many small fittings and parts as needed—along with final assembly.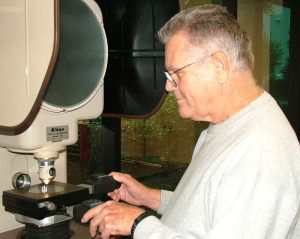 The museum's founder, Joe Martin created a machine and program to grind the two camshafts on a specially modified Sherline CNC mill.
Full Howell V-4 Engine Build